Cimarron - 1931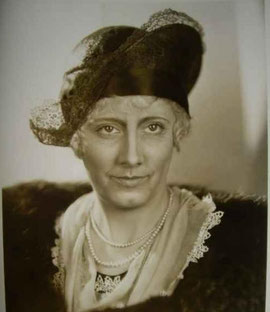 RKO - 131 minutes - US release 26.01.1931
Cast:Richard Dix (Yancey Cravat), Irene Dunne (Sabra Cravat), Estelle Taylor (Dixie Lee), Nance O´Neil (Felice Venable), William Collier,Jr. (The Kid), Rosco Ates (Jesse Rickey), George E.Stone (Sol Levy), Stanley Fields (Lon Yountis), Robert McWade (Louis Heffner), Edna May Olivier (Mrs. Tracy , Wyatt), Frank Darien (Mr. Bixley), Eugene Jackson (Isaiah), Dolores Brown (Ruby Big Elk, adult), Gloria Vonic (Ruby Big Elk, child), Nancy Dover (Donna Cravat, adult), Helen Parrish (Donna Cravat, child), Donald Dillaway (Cim Cravat, adult), Junior Johnson (Cim Cravat, child) and others
Director:Wesley Ruggles, producer: William LeBaron, screenplay by Howard Eastabrook based on the novel by Edna Ferber,photography:Edward Cronjager, costumes: Max Ree
Notes: At production costs of $1.433.000 "Cimarron" was RKO's most expensive film heretofore. During its initial release it lost half a million dollars only being financial successful with its re-release.
"Cimarron" was the first Western to win an Oscar for Best Film - the next Western to win the Academy Award was 1991´s "Dancing With Wolves". 
"Cimarron" was nominated in six other categories-
Best Actor: Richard Dix
Best Actress: Irene Dunne
Best Director: Wesley Ruggles
Best Cinematography: Edward Cronjager
and won for -
Best Art Direction: Max Ree
Best Writing, Adaption: Howard Eastabrook
Though missing to get her an Oscar statuette this film was utterly important for Irene's career, putting her on a map as a dramatic actress. She had to "campaign" for the role, convincing make-up man Ern Westmore and photographer Ernst Bracken to work with her on a Saturday and to show that she was capable of the required aging process. This led to a successful screen test which Irene described charmingly in the article
"Hats, Hunches And Happiness".
"Cimarron" was remade in 1961 putting the older version out of circulation for a long time. Nowadays a DVD release is available.
Reviews:
New York Times, 01.27.1931  "Irene Dunne is excellent as Sabra."  
Variety, 01.28.1931 " Miss Dunne does nicely enough in a role of a loving wife and mother, which does not permit her to be much else. What she later accomplishes in a political way is suggested rather than acted."