The Great Lover - 1931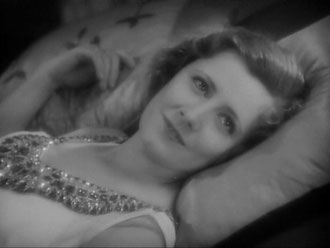 MGM - 79 minutes - US release 07.18.1931
Cast: Adolphe Menjou (Jean Paurel), Irene Dunne (Diana Page), Ernest Torrence (Potter), Neil Hamilton (Carlo Joneno), Baclanova (Mme. Savarova), Cliff Edwards (Finny), Hale Hamilton (Stapelton), Rosco Ates (Rosco), Herman Bing (Losseck), Else Jansen (Mme. Neumann Baumbach)
Director: Harry Beaumont, screenplay: Gene Markey and Edgar Allan Woolf, based on the play by Leo Ditrichstein, Frederich Hatton and Fanny Hatton,
photography: Merritt B. Gerstad, Costumes: Rene Hubert
Notes: This is the first time that we get the chance to hear Irene sing on screen. She performs "I Love Thee" by Edvard Grieg, the waltz from "Romeo and Juliet" by Charles Gounod and excerpts from Mozart's "Don Giovanni". Funnily enough, she sings parts of the role of Zerlina though she is annouced as performing Donna Elvira. Zerlina would have been the only imaginable role for real life Irene  in '"Don Giovanni".
Reviews:
New York Times, 08.24.1931 "Neither Neil Hamilton,...nor Miss Dunne does much to help the success of the film, but in justice to them it should be stated that their lines are often poorly written."
Variety, 08.25.1931 "Irene Dunne makes a charming figure as leading woman, and contributes several songs necessary to the action. ...part calls for quiet and persuasive grace, which this young actress possesses abundantly."