Ann Vickers - 1933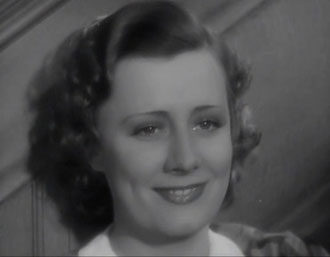 RKO - 72 minutes - 09.26.1933 NYC/ US release 10.06.1933 
Cast: Irene Dunne (Ann Vickers), Walter Huston (Barney Dolphin), Conrad Nagel (Lindsey Atwell), Bruce Cabot (Captain Lafe Resnick), Edna May Oliver (Dr. Malvina Wormser), Sam Hardy (Russell Spaulding), Murray Kinnell (Dr. Slenk), Helen Eby-Rock (Kitty Cognac), Gertrude Michael (Mona Dolphin), J. Carroll Naish (Dr. Sorrell), Sarah Padden (Lil), Reginald Barlow (Chaplain), Raffaella Ottiano (Feldermus), Irving Bacon (Waiter), Geneva Mitchell (Leah Burbaum), Mary Foy (Matron), Frederic Santley (Sam, reform assistant), Wally Albright (Mischau), Edwin Maxwell (Defense attorney), Larry Steers (Prosecutor), Arthur Hoyt (Mr. Penny), Jane Darwell (Mrs. Gates)
Notes: "Ann Vickers" is based on Sinclair Lewis's controversial novel of the same title. Though the film is a real pre-code - touching topics like premartial sex, pregnancy out of wedlock, illegitimacy and corrupt law - some major points from the book were eleminated. For instance is Ann in the novel married to Russell Spaulding during her affair with Barney Dolphin. Probably RKO came away with this project because the choice of John Cromwell as director and Irene as lead assured the censors that the film would be handled tastefully. Something they were right about.
"Ann Vickers" is available as a Spanish DVD release.
Reviews:
New York Times, 09.29.1933 "Irene Dunne, who gives quite a commendable portrayal as Ann, and several of the other players speak some of Lewis's own lines without the desired spontaneity, as though they were struggling with several of the lenghty speeches...Miss Dunne...acquits herself favorably.
Variety, 10.03.1933 "Star gives fine performance. She is sincere and believable except that so handsome and fascinating a warden for a woman's prison is a bit beyond probablilty."
New Yorker, 01.07.1933 "Irene Dunne, as Ann, and Walter Huston, as the judge, manage to pick the thing up considerably by their intelligent acting, and the film is good entertainment without in any way being provocative."