The Age Of Innocence - 1934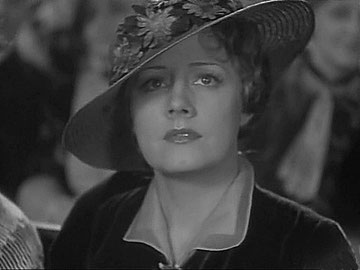 RKO - 81 minutes - US release 09.14.1934
Cast: Irene Dunne (Countess Ellen Olenska), John Boles (Newland Archer), Laura Hope Crews (Mrs. Welland) Helen Westley (Granny Mingott), Julie Haydon (May Welland), Lionell Atwill (Julius Beaufort), Herbert Yost (Mr. Welland), Theresa Maxwell Conover (Mrs. Archer), Edith Van Clive ( Janey Archer)
Dierctor: Philip Moeller, Executive Producer: Pandro S. Berman, Screenplay: Sarah Y. Mason and Victor Heerman based on the novel by Edith Wharton and the play by Margaret Ayer Barnes, Music: Max Steiner, Photography: James Van Tree, Costumes: Walter Plunkett
Notes: "The Age Of Innocence" reunited Irene with "Back Street" co-star John Boles hoping for a similar success. The film is based on Edith Wharton's Pulitzer Prize winning novel from 1920 and the 1928 play by Margaret Ayer Barnes. The role of Ellen Olenska was first offered to Katherine Hephurn who turned it down.
Reviews:
New York Times, 09.22.1934 "Miss Dunne is more effective (than John Boles), possibly, but it requires a more profoundly moving skill than hers to etch the tragedy brillantly against the background."
Variety, 10.23.1934 "John Boles and Irene Dunne are paired above the title, latter as the divorcee giving a more impressive performance than Boles."
Film Fun, 12,1934 "Irene Dunne and John Boles find themselves still torn between screen love and screen duty...Picture has more than its quote of charm, and should appeal especially to the family trade."