High, Wide And Handsome - 1937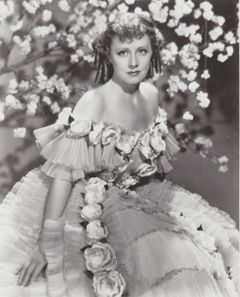 Paramount - 113 minutes - US release 07.21.1937 
Cast: Irene Dunne (Sally Watterson), Randolph Scott (Peter Cortlandt), Dorothy Lamour (Molly Fuller), Raymond Walburn (Doc Watterson), Alan Hale (Walter Brennan), Elizabeth Patterson (Grandma Cortlandt), Charles Bickford (Red Scanlon), William Frawley (Mac), Akim Tamiroff (Joe Varese) and others
Director: Rouben Mamoulian, Producer: Arthur Hornblow Jr., Screenplay by Oscar Hammerstein II and George O'Neill, songs by Jerome Kern and Oscar Hammerstein II, Choreographer: LeRoy Prinz, Musical Director: Boris Morros, Orchestrator: Russell Bennett, Photography: Victor Milner and Theodore Sparkuhl. Art Directors: Hans Dreier and Freudeman, Costumes: Travis Banton
Notes: Irene again in a Kern/Hammerstein musical, this time originally written for the screen. Irene sang "High, Wide And Handsome," "Can I Forget You?,"  "The Folks Who Live On The Hill," and "Allegheny Al." 
Originally, "High, Wide And Handsome" was written for Irene and Cary Cooper, but two weeks before the start of production Cooper opted out. Irene then suggested Randolph Scott for the role.
Irene talked about "High, Wide And Handsome" with John Kobal in 1972: 
JK: Tell me why you don't like High, Wide And Handsome?
ID: I saw it on television here some weeks ago and I didn't think it was half as bad as I remembered it. It wasn't a happy film. It was very costly. Mamoulian was a very artistic director and I'd have to ride back and forth to Chino, California, where in January we'd wait for a cloud formation. The time it took! It couldn't happen today - we were way over budget and there'd be wrangles with the studio. It was an uncomfortable film to make with the location work. Also, I lost my mother in the middle of it, which was a shattering shock to me. I think I had two day off and had to go right back into making the film.
You know, when people ask what's your favorite film, I guess you should say the one that made the most money. But you never do. I remember Love Affair was made around Christmas time and we had a huge tree in the studio and everyone exchanged gifts and it was lovely. I guess that was my favorite film. But High, Wide And Handsome was physically a difficult film.
"High, Wide And Handsome" was planned at production costs of substantial $750.000, but from the very beginning the filming was plagued. Beyond the fact that Rouben Mamoulian had to handle an unbelievable huge cast, including a whole circus company, professional stuntmen and animals, the film crew had to fight a lot of unforseen circumstances. Heavy rain, mudslides, problems with the equipment and an accident blew the initial planned 56 days schedule. Such the production costs accumulated to $1.9 million - Paramount's most expensive film to date. Though the movie opened with mainly positive reviews it had to struggle at the box office, partly due to the unprecedented price of $2.20 per ticket.
Reviews:
New York Times, 07.22.1937 "Miss Dunne's voice is as delightful as she is..."
Variety, 07.28.1937 "Miss Dunne is perhaps a shade too mature for the ingenue role she opens with, as the daughter of the medecine-show owner whose wafon burns down, stranding the troupe in a western Pensy burg."
Newsweek, 07.31.1937 "Irene Dunne and Randolph Scott are at their best in roles to which they are admirably suited..."
Hollywood Is On The Air - "High, Wide And Handsome"
"Hollywood Is On The Air" was a 15 minute program of "air trailers" promoting upcoming or newly-released films.
In this case it is a musical preview of "High, Wide And Handsome," oddly enough they didn't use Irene's voice. The singer of choice for "The Folks Who Live On The Hill" was Irene Dale who shares her first name with Miss Dunne but not the beauty of her singing voice.

Hollywood Is On The Air - High, Wide And Handsome
Hollywood_is_on_the_Air_-_High_Wide_and_