When Tomorrow Comes - 1939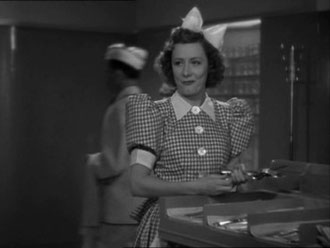 Universal - 90 minutes - US release 08.11.1939
Cast: Irene Dunne (Helen Lawrence), Charles Boyer (Philip Andre Chagal), Barbara O'Neil (Madeleine Chagal, Lulu (Nydia Westman), Onslow Stevens (Holden), Fritz Feld (Nicholas, the butler), Nella Walker (Mrs. Dumont) and many others
Director/Producer: John M. Stahl, Assistant director: Joseph McDonough, Screenplay: Dwight Taylor based on an unpublished novel by James M. Cain. Musical director: Charles Previn, Photography: John J. Mescall, Editor: Milton Carruth, Art directors: Jack Otterson and Martin Orzina, Costumes: Vera West and Howard Greer, Sets: R. A. Gausman, Sound: Bernard B. Brown.
Notes: With the quick reunion of Irene and Charles Boyer Universal tried to cash in on the huge success of "Love Affair." Based on the unpublished story "The Modern Cinderella" by James M. Cain, the production began with an unfinished script. According to a Hollwood Reporter news item, 21 writers worked on the screenplay, which explains some flaws of the script. Nonetheless, "When Tomorrow Comes" was a box office success, certainly due to the popularity of Irene Dunne and Charles Boyer. Irene performed Franz Schubert's "Serenade."
In 1957 "When Tomorrow Comes" was remade by Douglas Sirk titled "Interlude" and starring June Alyson and Rossano Brazzi.
Reviews:
New York Times, 08.17.1939 "Boyer, with the charm that has made him one of our few authentic matinee idols, and Miss Dunne, always a pleasant and sincere performer, are unequal to the task of bringing life and conviction to James Cain's made-to-order script."
Variety, 08.16.1939 "Miss Dunne and Boyer are ideally teamed to provide a sincere and understanding romance, despite the obstacles presented for a happy conclusion."